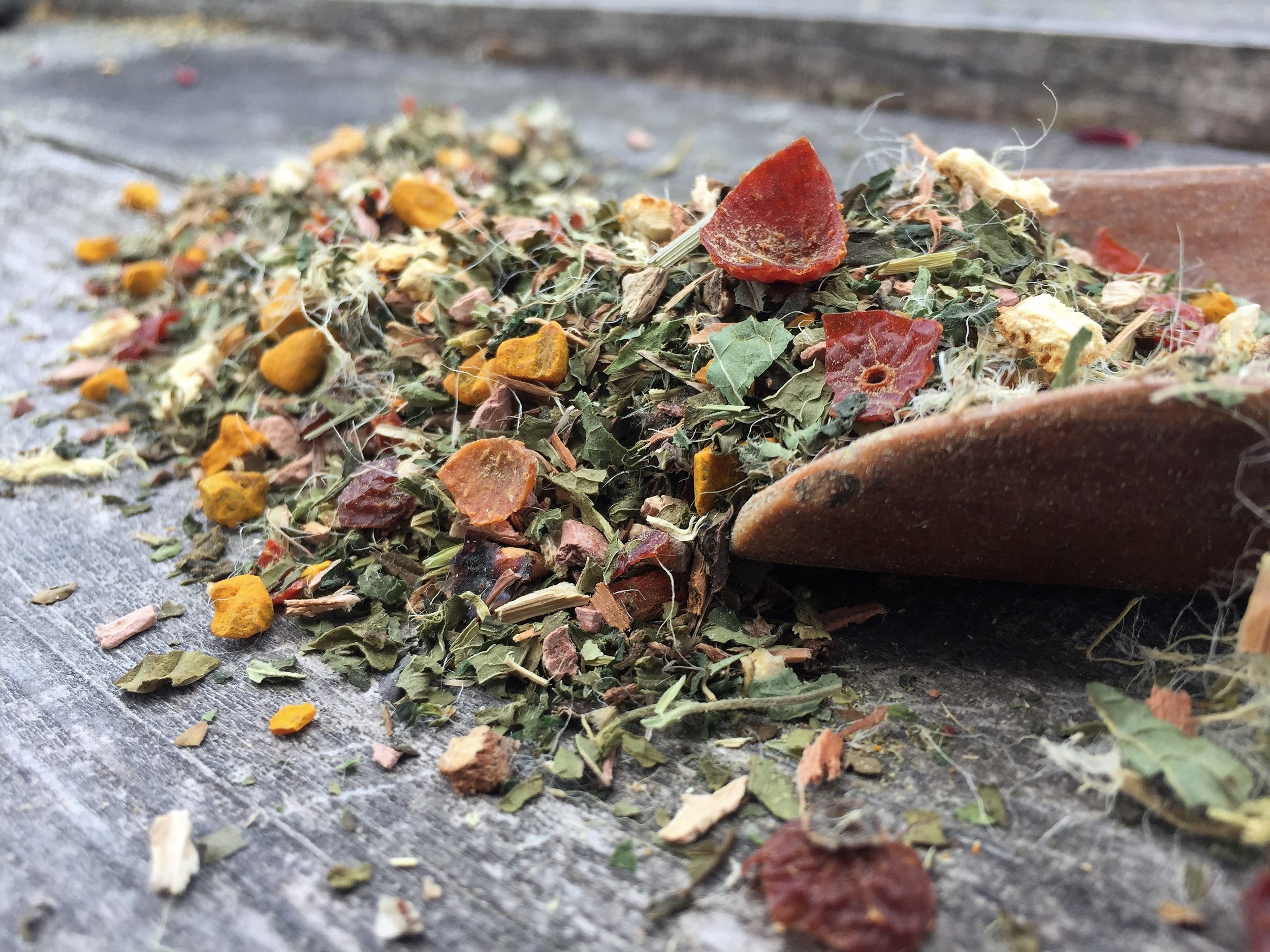 Sinus Saver Tea
Soothe those inflamed, painful sinuses with this "food for the sinuses" tea blend of herbs rich in vitamins, anti-inflammatory, demulcents, bioflavinoids and analgesics. And yes, it's quite tasty, indeed!
Contains: Nettle Leaf, Chickweed, White Willow, Rosehips, Orange Peel, Lemon Peel, Peppermint, Spearmint, Turmeric, Echinacea and Marshmallow Root.
General quantity is 1-oz, if you would like more than 1-oz (one ounce) simply select from the drop down and choose the appropriate quantity desired. (ie. 2 for 2-oz 3 for 3-oz etc.)
*This product has not been evaluated by the Food and Drug Administration. This product is not intended to diagnose, treat, cure, or prevent any disease
As with all herbal remedies and supplements, please consult your physician before taking herbal supplements and remedies. It is important for your physician to be aware of any herbal remedies/supplements you may be taking.